We are experts in the field of water hygiene and safety, including water treatment, water regulations and Legionella control. Our team give you the confidence to know your business is protected. We make the process easy and manageable.
Qualified experts
Unlike other companies, we employ our own qualified plumbing engineers, technicians, and Legionella risk assessors. We never outsource work and you deal with accountable and trained professionals.
Full-service company
We provide Legionella Risk Assessments, but more than this, we offer the full range of water and air safety services your business needs to stay safe and compliant. See all the water treatment and Legionella control services we provide.
Accredited quality
We are an ISO 9001 quality accredited company, Category 1 member of the Legionella Control Association, members of the Water Management Society and have City & Guilds trained engineers, specialised in Legionella control and health and safety.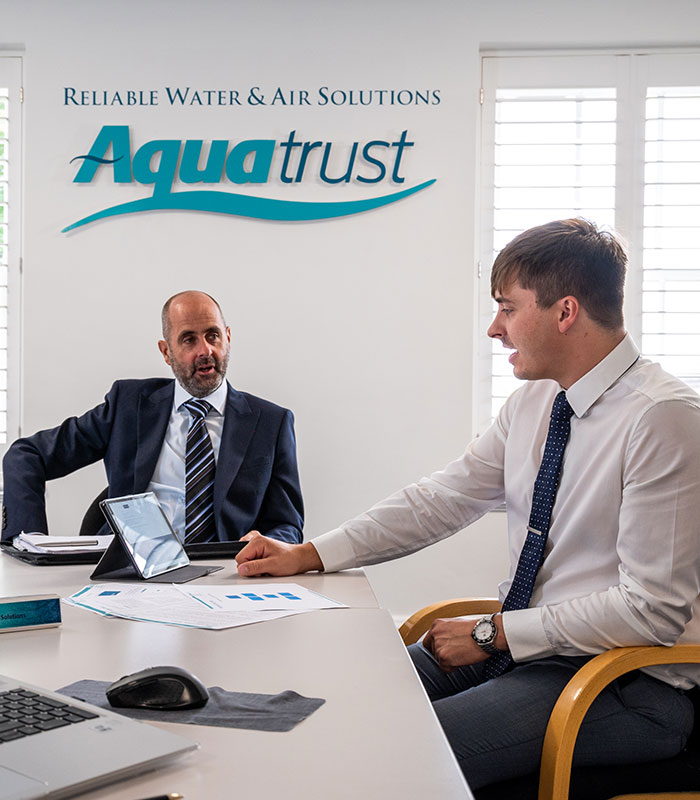 Efficient processes
We use a service management database to coordinate jobs and engineers. Our Legionella monitoring service enables you to check your compliance in real time. We provide you with reminders and we have a friendly customer team for you to speak to.
Responsibility
We help you comply with regulations and manage our own compliance systems, staying on top of regulation changes. Working with us takes the pressure away from you as you know we are there to prompt and help you maintain compliance.