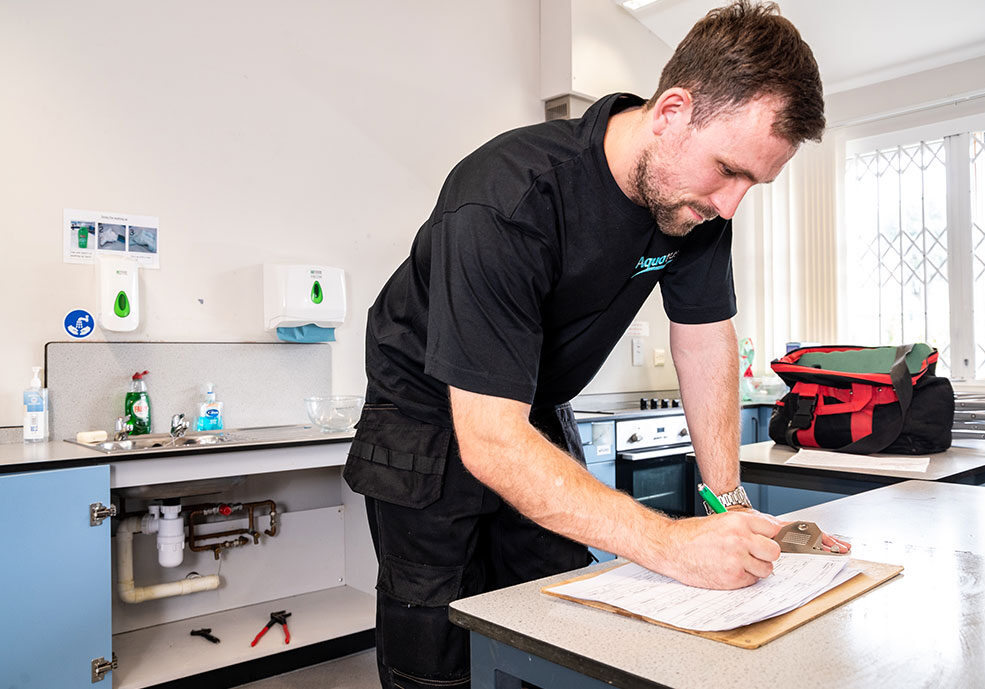 Who can use chemicals to treat their water supply?
Any company that needs chemicals for boiler water, cooling water, reverse osmosis, chlorination, or disinfection needs to source them from a reputable supplier. We work with you to tell you exactly what chemicals are required and how to use them safely.
Using chemical for water treatment – the options
Every organisation has a responsibility to maintain safe water systems and chemical treatment is one way of doing that.
As well as offering a range of fully managed water treatment services, we can also supply the chemicals you need to treat your own water systems. We can supply the following:
Antifoams
Biocides – non oxidising for industrial use
Biocides – non oxidising algaecides for pools, spas, water features and fountains
Biocides – oxidising
Chlorine dioxide solutions
Chemical cleaning treatments
Closed circuit water chemicals
Open cooling water treatments and cooling tower water chemicals
Pool and leisure chemicals
Potable water chemicals
Steam boiler water chemicals
Our water treatment chemicals are supplied with technical and material data sheets to assist with safe application.