What is a Legionella water sample analysis?
Water sample analysis is the process of testing water for various bacteria and pollutants including Legionella, microbiological and pseudomonas.
Who needs to conduct water sampling for Legionella and other bacteria?
Every organisation needs to ensure that their water systems are safe. Those who operate hot and cold water systems, cooling towers and evaporative condensers, spa baths, swimming pools and closed loop water systems should be particularly vigilant.
Your responsibilities for Legionella sampling
Water systems require regular testing to ensure continued compliance with regulations such as Approved Code of Practice L8. Periodic water sample analysis (as frequently as specified in your monitoring plan) is vital to ensure this happens.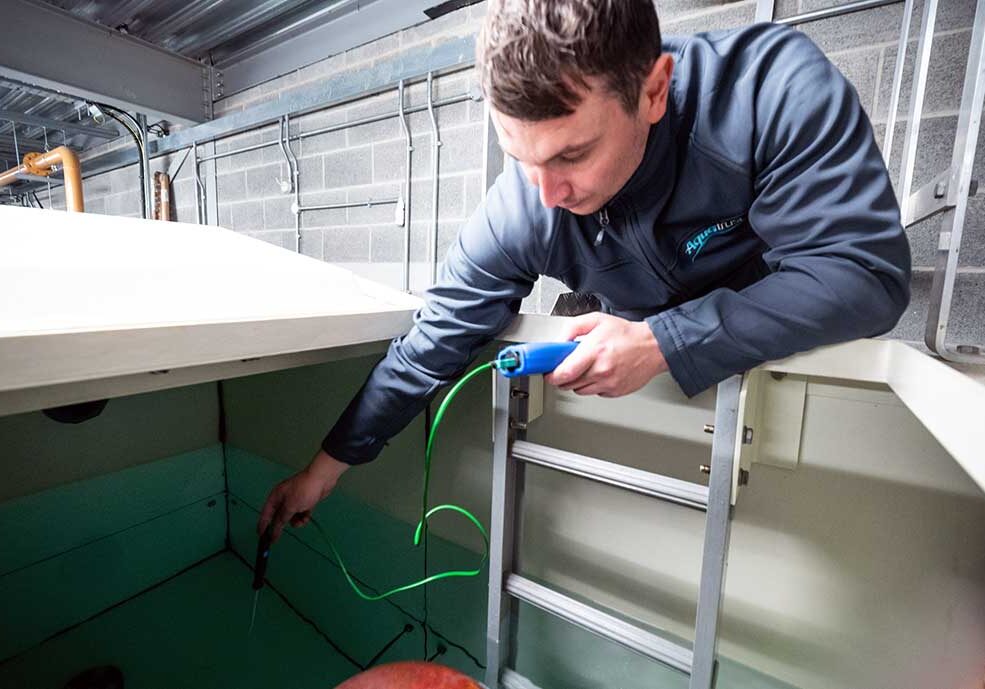 Taking care of your water sampling
We offer water sampling and analysis on every kind of water system to ensure compliance with British Standards. Water testing is carried out in UKAS accredited laboratories.
We can test for:
Legionella
Total Viable Count
Coliforms and E Coli
Pseudomonas
Staphylococcus Aureus
Enterococci
Sulphite reducing clostridia including clostridium perfringens
Multi Metals
Chemicals
How often do you need water sampling for Legionella and other bacteria?
The frequency of water sample analysis depends on your water systems and how much risk they pose to people. If your employees or customers are in regular contact with water systems that product vapour, water sampling is required more often to manage safety.
You can find out about your system and how frequently it needs checking by having a Legionella Risk Assessment. A qualified plumbing engineer assesses your water system, water quality, and treatment processes, and recommends a management plan.
Do you have a question about Legionella sampling or water analysis? Get in touch with our team and we'll guide you through the process.