In a competitive industry where many providers can offer water treatment and compliance services, we pride ourselves on the value we add by looking after our customers well. You can leave comments of your own via our customer feedback form.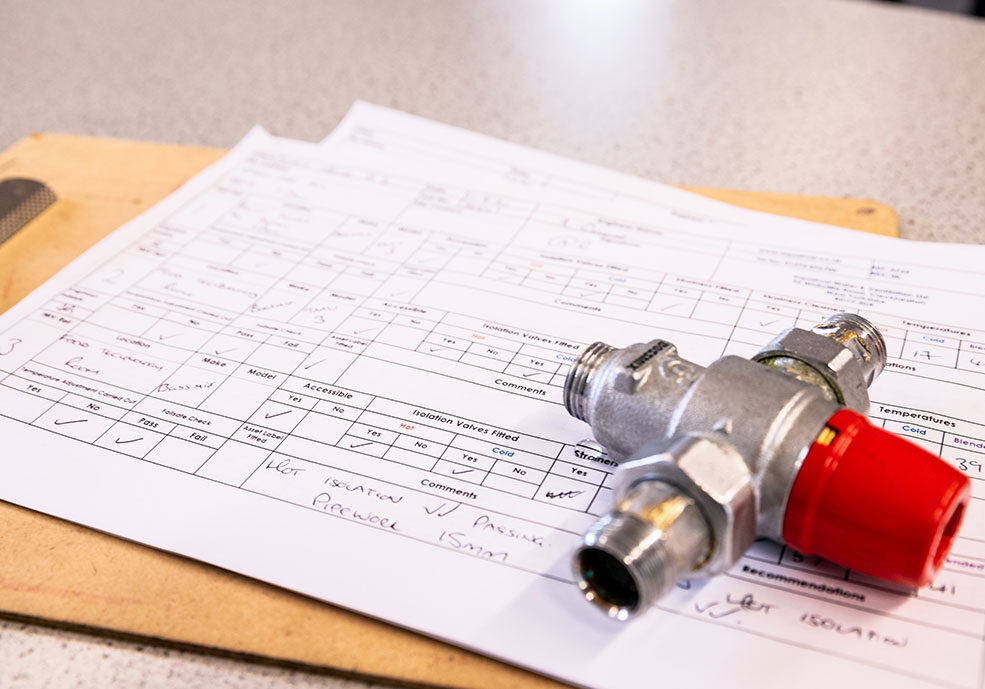 "I have been using Aquatrust now for approximately 6 months and the service is brilliant, I first came across Aquatrust through a pool plant group on Facebook. I have tried 2 other companies prior and can say Aquatrust are by far the best. I get an email the day before they are coming, I have the SAME engineer everytime, my engineer let's himself in and does pool testing and takes the sample. They then transport the sample to the local accredited lab and I get my results in a few days. I'm extremely happy with the price which also includes quarterly legionnaires testing. (previous companies never told me I needed it) I'm so pleased with Aquatrust I recommend them to all my other pool owner friends."
Service Co-ordinator, Robinsons Facilities Services
"I was introduced to Aquatrust by a client approximately 12 months ago. I was so impressed by their professionalism, prompt service, and helpfulness I now use them on a regular basis to carry out all aspects of Legionella works for our clients.
I would recommend their services and also the free Legionella training as this was most enlightening."
Safety, Property & ITC Manager, Hyndburn Leisure
"We have always recognised the need to comply with health & safety legislation in order to keep attendees to our complex safe, whether visitors, employees or the general public.

Aquatrust fulfilled all our specified criteria and we are more than happy to recommend this professional and friendly water regulation management company."
Director, Adair Paxton Chartered Surveyors
"We have used Aquatrust for over 10 years in managing the common area water supply and storage in a number of the blocks of flats that we manage. With increasing health & safety legislation and as our business has grown and we have become busier and busier we have always been able to rely to Aquatrust to ensure routine maintenance checks and recommendations take place. They offer a service that provides one less worry and when you come across a contractor that actually does what they say they are going to do and over a long period you tend to want to hold onto them."
Works Manager, Forterra Building Products Ltd
"The job went really well: Aquatrust was very helpful and the engineers were always punctual and hard working. We were very pleased with it and will be working with Aquatrust again in the future."
Operations Manager, Windermere School
"Aquatrust's risk assessments have been thorough with detailed schematics and photographs helping me to identify the weaker areas on my new estate.
They also implemented professional monitoring procedures and have also been very responsive to remedial improvements.
I therefore have no reservations about recommending Aquatrust to any Estates Manager who wants the confidence that they have identified the significant risks and are following a suitable and sufficient water-safe programme."
"Aquatrust has supported our business to maintain its high level of compliance in the areas of Legionella control and water hygiene. The whole team are dedicated to resolving any issues and ensuring all services are completed on time. I would recommend Aquatrust for their excellent service."
Senior Campus Manager, Dixons Academies Trust
"Aquatrust has supported Dixons Academies Trust over several years, ensuring water hygiene compliance and safety at our schools. We've been impressed by their Account Managers and Technicians, who go above and beyond to spot and resolve issues. Their compliance software is easy to use and allows us to monitor our multiple sites on a close basis. We have the information we need to confidently stay on top of our compliance. Aquatrust provides a personal service backed by robust systems and a wealth of expertise. We'd recommend them to other multi-site academies looking to improve safety and manage compliance."
General Manager, Emmaus Bradford
"Our charity largely chose to work with Aquatrust because of the expertise of their representative, Steven. He responded quickly and visited the site before quoting which stood out to us. He spent time working through the quote on the phone, helping me to understand what was needed and how we could manage the legionella risk safety and affordably.
This is a big project for us, and I'm looking to build relationships with local firms I can trust, who will not cut corners on safety but help us manage things affordably.
I am looking for experts in their field that will give me the right advice so we are safe and compliant. I feel that we can trust Aquatrust to help us make a home for homeless people that is safe and affordable to maintain.
A huge thank you to Steven and I look forward to working with Aquatrust."