It's been another busy year for Aquatrust as we've helped our customers, new and existing, to keep their sites safe and compliant. We caught up with Sales Director Paul to find out about his highlights from the past year and what's upcoming in 2023.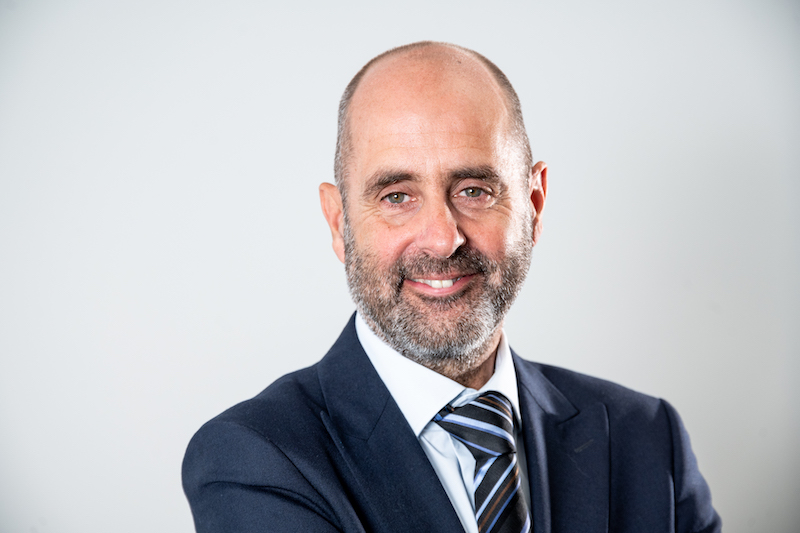 Tell us about 2022 for Aquatrust, Paul!
Aquatrust has had a great 2022! This has been our best year in terms of sales in our 19-year history, with some great achievements and new customers onboarded by our sales team, including:
Kids Planet Nurseries
One Manchester
Horizon Healthcare Homes
To name a few!
We relish the challenge of serving multi-site organisations as it enables us to put our efficient systems to task. We understand how to keep multiple sites safe and compliant, and giving these customers peace of mind they are protected is extremely rewarding.
We have diversified our product range by partnering with a forward-thinking water treatment provider to overcome the challenges in Closed Water Systems.
Closed system analysis prevents corrosion, erosion, and scale in closed systems, preventing the huge costs of replacing parts that haven't been looked after properly. It also improves efficiency, reducing energy consumption.
Find out more about closed system analysis
We have acquired our ISO14001 Environmental Accreditation, demonstrating that our environmental impact is being measured and improved.
Our Leadership Team has undertaken extensive management training, including myself. I attended the government funded "Help To Grow" scheme, which opened up some great new opportunities for the forthcoming year.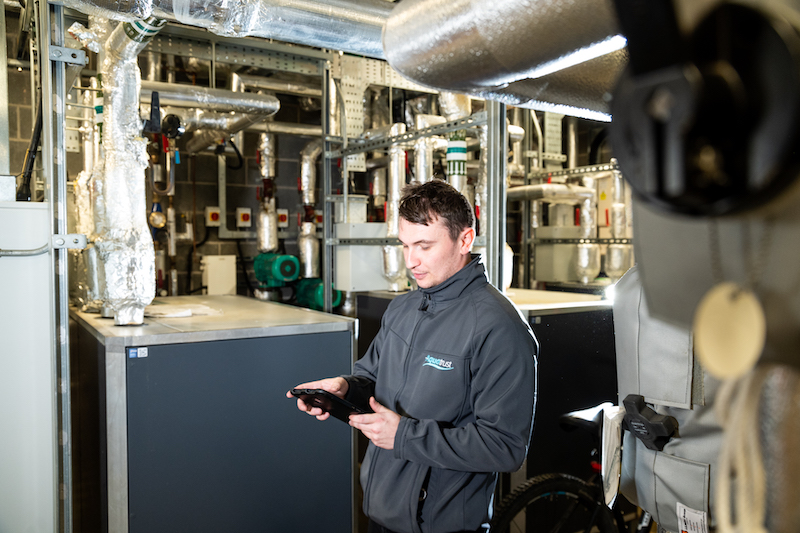 Have there been any big challenges to overcome this year?
Some of the challenges have been in the recruitment of people to match our growth, and the rising costs of materials, fuel, and energy.
We understand these are challenges for all our customers and suppliers as well. Finding a balance and remaining competitive is a challenge everyone is facing!
Have there been any standout projects this year you can tell us about?
Our work cleaning up the heating system at Dixons Allerton Academy. We were presented with a problem by the client – corrosion in their existing heating system – and offered not only a solution, but a better ongoing way of treating this system.
What is the most common problem you've helped your customers with this year?
Our customers are looking for a way of relieving their anxiety and removing the compliance issues they face with water hygiene. Aquatrust offers a comprehensive solution to this, ensuring the customer is fully compliant so they don't need to worry.
What do you think sets Aquatrust apart from the competition?
We are always looking at ways to offer a more efficient service. Whether through new services, technology, or the digitisation of processes.
We want to provide the most cost-effective solution to customers issues. Coupled with our environmental outlook, this makes us the number one choice for customers.
Are there any new technologies or products on the horizon?
We introduced Remote Temperature Monitoring into some of our customer sites in late 2022 and are currently trialling the response to this new technology. Watch this space!
What's coming up in 2023 for Aquatrust?
2023 will be about constantly looking at our business model and deciding how we can improve our processes and the proposition we offer. Pairing this with our recently acquired ISO14001 Environmental Accreditation, we have a strong vision for 2023!
Are you on top of your businesses water hygiene and safety? Talk to our experts about managing your compliance.