At Aquatrust, we're passionate about helping our customers protect their businesses, staff and customers through safe and compliant management of water quality. A huge part of what we do is helping customers prevent legionella through regular legionella risk assessments and ongoing water management.
It's important to us to remain true experts in the world of water hygiene and legionella, which is why we're proud to be members of the Legionella Control Association (LCA). Our membership reinforces our commitment to water safety and legionella prevention, so we wanted to take the time to tell you a little more about it.
What is the Legionella Control Association?
The Legionella Control Association was established at the request of the Health and Safety Executive (HSE) in 1999. The association is dedicated to raising the standards when it comes to keeping water systems safe from legionella. It still has close links with the HSE, as well as other public health authorities, and regularly participates in events that are concerned with the minimising of Legionnaires' disease.
Legionella is a bacterium found in water. When people are exposed to dangerous levels, it can result in a potentially fatal form of pneumonia known as Legionnaires' disease. Water systems that heat water and create spray or vapour, like showers, spas, saunas and swimming pools, are particularly at risk. We work closely with businesses and organisations to monitor their water systems and ensure they're protected.
The Legionella Control Association shares our commitment to promoting legionella control. The association provides a code of conduct for service providers to follow, alongside membership requirements that must be met.
As well as LCA standards for members, the association promotes the following of external standards and guidance to ensure its members are aware of their legal obligations. This includes the Health and Safety at Work Act 1974 and all necessary British Standard documents.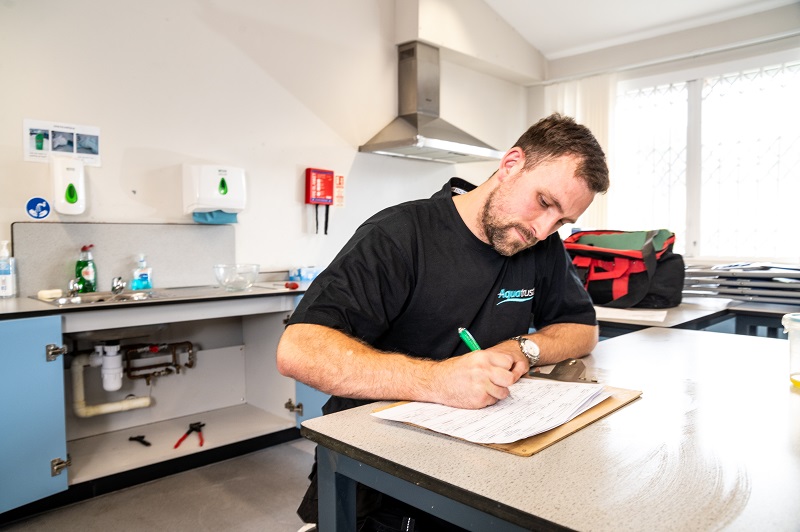 The Legionella Control Association code of conduct
As an LCA member, we must continually demonstrate that we are compliant with the association's code of conduct and service standards. Our membership is part of our long-lasting commitment to helping our customers keep their water systems safe from legionella.
Members must adhere to the Legionella Control Association's code of conduct in order to keep their membership. The code of conduct comes in the form of a thorough list of nine different service standards members must follow, which cover areas including Legionella Risk Assessment Services and Training Services.
We're registered with the Legionella Control Association under the following service categories. You can click on each link to find out more about the standards we must follow in order to keep our membership.
Alongside the above formal standards, the LCA also provides guidance for members in a number of areas including internal audits, statements of compliance and competence. You can find out more about this guidance on the LCA's website.
Ultimately, following the code of conduct and guidance set out by the Legionella Control Association allows us to stand at the forefront of water safety and hygiene. It means we're able to provide you with full peace of mind that your business is compliant, safe, and following all the necessary precautions to protect against legionella.
Are you looking for a water treatment company to help your business or organisation stay safe and compliant? Get in touch with our team to find out how we can help you.