In 2003 Johnny Cash passed away, David Blaine spent 44 days in a glass box above the Thames, Cristiano Ronaldo made his Manchester United debut – and Aquatrust was born!
Looking over the news headlines makes it seems a lifetime ago, but since the business was formed in 2003 Aquatrust has gone from strength to strength. Aquatrust started as a 50/50 partnership between Managing Director Gary Russell and another partner, with an initial investment of just £3,500 (a gift to Gary from his dad). After the money was spent on the necessary start-up equipment and renting a vehicle, there was already nothing left.
When we spoke to Gary about Aquatrust's anniversary, he told us he still remembers the day that Aquatrust received their first cheque for £2,000 – it was a reminder that the business was very much 'real' and back then, he used it as a screensaver.
Since those very early days, there has been a number of notable highlights for Gary and the team at Aquatrust. From purchasing the first business premises at Windy Bank Lane and subsequently the current premises at Whitcliffe Road to hitting £1 million turnover for the first time, everyone has worked hard to make Aquatrust the business it is today.
Today, the Aquatrust team are enjoying the benefits of a significantly increased customer base, as well as reliable systems and processes that make the internal management of the business a lot easier. Still, there's as much of a feel-good factor to positive feedback today as there was twenty years ago. The fact that the team still thrive off great customer reactions to the services we supply and the people we employ is a big part of what makes Aquatrust stand out.
"It's now nice to sit back and look at an established company which is being run by my friend of many years, Paul Kenny, as well as my son, Mark Russell, and son-in-law, Jayjay Pickles. It thrills me to see them so engaged and enthused in what they do, and it's nice to be in a position where I'm able to take some time out of work and offer advice when required. I also feel an immense sense of loyalty to our employees, many of whom have been with us for a large chunk of our journey."
Gary Russell, Managing Director, Aquatrust
The future of Aquatrust
The future of Aquatrust is now very much in the hands of the current management trio of Paul Kenny, Mark Russell and Jayjay Pickles. Looking ahead, we're shifting our focus slightly to digital transformation and diversification, a move that's set to help us continue to evolve.
To find out more about what the future looks like for Aquatrust, we spoke to Paul Kenny, Aquatrust's Sales Director.
Hi Paul. What does reaching 20 years in business mean to Aquatrust? 
The longevity of the business has been great! We're currently in the midst of exciting plans to change our business model as well, which should guarantee a further two decades. Watch this space.
What are some of the team's highlights?
Staff have absolutely been the highlight of the past 20 years. We've had some great staff onboarded who have been with us for almost all that time, from Kim O'Leary in Sales to Ian Percival and Eamonn Dowler in Service.
We've had some incredible times together both inside and outside work, from charity work for Hollybank Trust (jumping out of an aeroplane!) and MIND (a tough mudder) to walking the Yorkshire Three Peaks one summer. We've also had some great celebrations at Coniston Hotel in the Dales, including a Land Rover Experience, archery and last year's clay pigeon shooting, as well as other fantastic annual days out including the Trafford Centre, Crazy Golf and Escape Rooms in Leeds.
What do you think the team enjoy most about working at Aquatrust?
I hope it's the great team atmosphere! We all know each other very well from events like the above as well as our day-to-day working relationships. That's not always easy to achieve when you have a team of 30+ people, so we're very lucky.
What's the secret to 20 years of success?
That's easy – we're all about people in a service-related industry. The team we currently have is built for success!
How has the business evolved over the past 20 years?
Technology and diversification have always played a big role in our evolution. We like to think we're continually improving ourselves. We've diversified into water treatment (closed systems) and water coolers over the past few years to give our customers an all-round offering. We've had to be agile enough to change our current software systems to ensure that we manage our business effectively. This has been the most powerful change we've made in the last few years.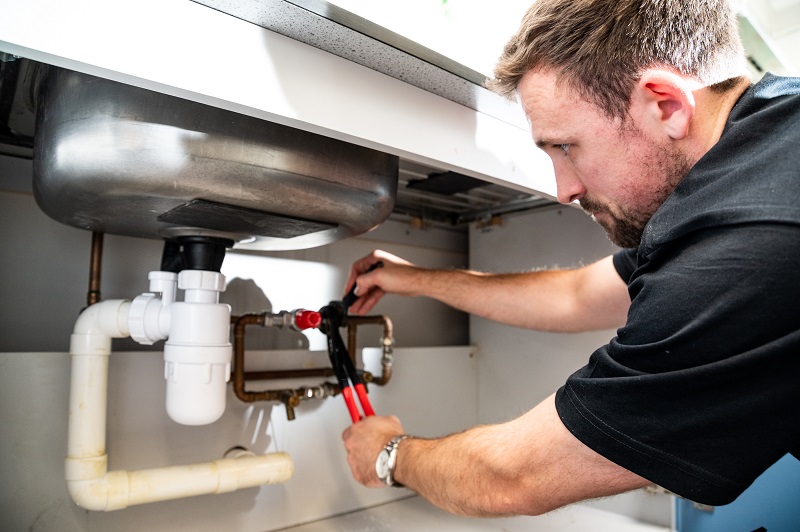 What's in the future for Aquatrust?
Our industry is changing and technology will play a huge part in this change. We're currently looking into new technologies that will change our whole business model and allow us to become a nationwide recognised brand.
How are you all celebrating the milestone?
No concrete plans for the anniversary as yet, but it will include a day out for our Annual General Meeting, as well as birthday celebrations in line with the events I described above!
Thanks, Paul.
We hope you enjoyed reading about the highlights of the last 20 years, as well as what we've got to look forward to as Aquatrust continues to expand. Since 2003, we have built a business based on a great set of services that will always be required, strengthened by ongoing research and development, hard work and investment in our people. We can't wait to continue that going forward. Here's to the next 20 years!
Please click here to find out more about Aquatrust and the services we provide. If you're looking for a water treatment company you can trust to help you stay safe and compliant, please get in touch – we'd love to chat.