Legionella risk in leisure centres and pool water is something that should be taken seriously. For swimming pool operators and leisure centre managers, it's crucial to stay on top of water safety compliance in order to prevent Legionella outbreaks and protect the health of customers.
Today, we're exploring the risks associated with Legionella in pool water and leisure centres, as well as discussing how we help businesses maintain a safe and compliant water safety strategy.
Legionella risk in leisure centres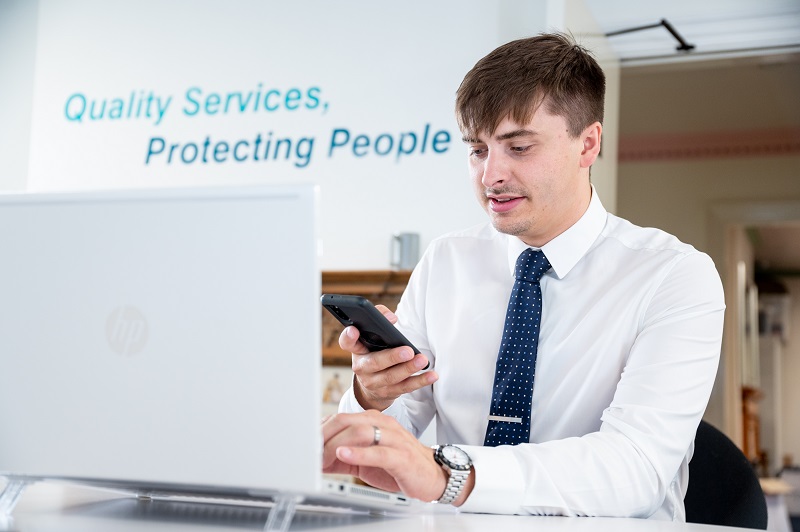 Legionella is a waterborne pathogen that can lead to a severe form of pneumonia known as Legionnaires' disease. The bacteria can be found in both natural and man-made water environments including lakes and rivers, as well as water systems in buildings. Legionella bacterium tends to thrive in environments where there is warm and potentially stagnant water and can be transmitted through mist or spray. This poses a threat to people as if the bacterium is inhaled it can cause serious illness.
Leisure centres typically offer a range of amenities that pose a risk of legionella. Swimming pools, showers, saunas and steam rooms are all considered high-risk and should be closely monitored by an experienced water safety professional. Additionally, leisure centre staff should be trained on the risks associated with Legionella and how to identify potential sources of contamination.
The best way to manage legionella risk in leisure centres is by working alongside an experienced compliance partner. Water safety management can be complicated, so it makes sense to entrust it to someone who knows the ins and outs. That's where we step in. We have decades of experience working with the leisure and hospitality industries, managing risk in all areas of water safety and compliance.
Our legionella services for swimming pools and leisure centres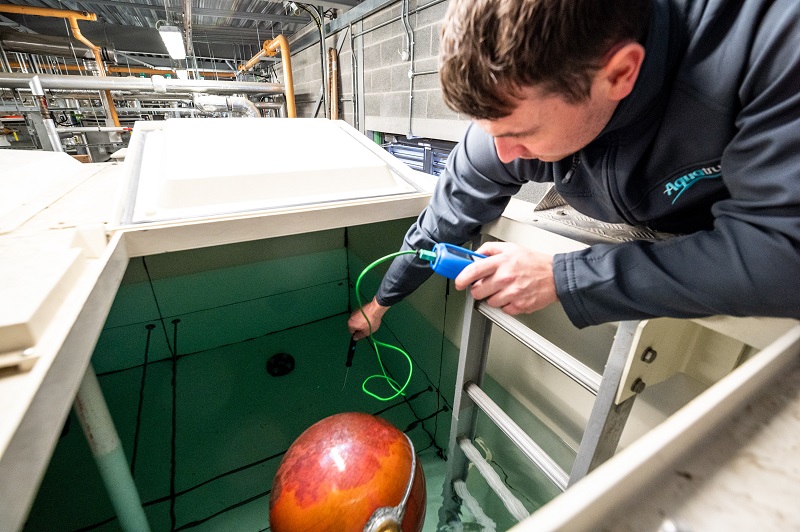 We can help with all areas of legionella management. We're experts in the field of water hygiene, water regulations and Legionella control, and our services are designed to give you complete peace of mind that your business is staying compliant and safe.
Here's just some of what we can help with:
Legionella monitoring – we can help control the risks of Legionella and create a system to record the outcomes of our measures.
Legionella risk assessments – we inform you of the measures you need to take to maintain water safety and identify any non-compliances. This is a requirement as stated by the Approved Code of Practice (ACoP) L8.
Legionella disinfection and cleaning – we can help you protect your water systems against dangerous levels of Legionella bacteria with cleaning and disinfection, which removes harmful dirt and bacteria.
Legionella remedial works – we can conduct corrective or improvement works to deal with any issues and ensure your leisure centre or swimming pool is up to the standards required.
Legionella consultancy and advice – we offer free advice and consultancy to all of our clients, including telephone support, site visits and staff briefings. We believe in maintaining long-lasting relationships with our clients and believe in going the extra mile.
Legionella awareness training – we can equip you and your staff with the knowledge needed to fulfil an effective Legionella control plan. Our Legionella awareness course is designed to teach staff about the risks presented by potential causes of Legionella bacteria and the precautions that should be taken.
Our work with leisure centres

Hyndburn Leisure Complex
Hyndburn Leisure Complex is a large leisure facility that includes a swimming pool, gym, sauna & steam room, hair & beauty salon and spa. The complex has a responsibility to its clients and staff to keep them safe from Legionella, particularly when it comes to its swimming pool and domestic water system.
Hyndburn Leisure reached out to us as it needed a trusted partner to take care of Legionella management. We deliver Legionella control services including Zetasafe electronic management.
"We have always recognised the need to comply with health & safety legislation in order to keep attendees to our complex safe, whether visitors, employees or the general public. Aquatrust fulfilled all our specified criteria and we are more than happy to recommend this professional and friendly water regulation management company."
Fraser Yates, Safety, Property & ITC Manager
We hope this article taught you a little more about Legionella risk in leisure centres. If you're looking for a water safety and compliance partner, or you'd like to take advantage of our Legionella services, please reach out for more information.