As a company who wants to do more to conserve and protect our natural resources we have been looking at alternative ways to supply our Legionella Risk Assessment document.
Environmentally Friendly
Our existing paper based document is a costly document to produce as it is presented in a printed ring binder, has a set of dividers, requires printing and uses paper.
We are changing tack here and looking to provide all future Legionella Risk Assessment documents on a 2 GB Memory Card.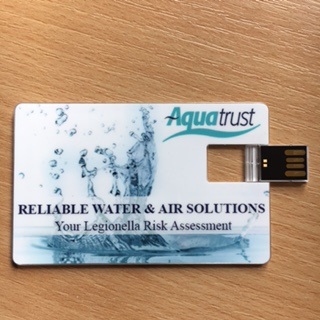 We are hoping that these changes will help us produce a document that is both competitive in cost and friendlier to our environment. Any cost savings can then be passed onto our clients which will ensure we remain as competitive as we have been in the marketplace.
The document can be downloaded to your own computerised system and can easily be emailed.
Of course we recognise that the needs of each individual client are different and we can still produce a paper copy but to enable us to become more environmentally friendly we are hoping that our customers and prospects will recognise the efforts we are making.
To enquire about a quotation for a new Legionella Risk Assessment please click here.