We're partnering with Sunflowers in York, a York-based charity that helps Ukrainian refugee families settle and thrive in the UK.
We have decided to show our support by sponsoring a child through Sunflower's Kids Club, which offers support to the Ukrainian children affected by this year's tragic war. We'll receive regular updates about the child we're sponsoring, their experiences in the club, and their progress, all of which helps to shine a light on the importance of regular donating and the good that it can do.
The work Sunflowers in York carry out to help support Ukrainian families is both heart-warming and incredibly important, so we wanted to take a little time to tell you more about it.
About Sunflowers in York
Founded by Lena Henderson, a Mindfulness Educator for children, Sunflowers in York is a team of Ukrainian children specialists committed to supporting Ukrainian refugees.
The horrific events in Ukraine this year have so far seen over 4 million children displaced and without homes. They have had their educations disrupted, and many have sadly been separated from their families – brothers, fathers and grandfathers who have stayed in Ukraine to fight in the war.
Sunflowers in York provide emotional health and well-being activities and support to Ukrainian refugee children who have recently settled in the York area, along with their families. They have a team of experienced Ukrainian teachers and psychologists whose ethos is that children's emotional health is essential to their education, quality of life and ability to process change and trauma.
Club Founder about the Club.mov from Lena Henderson on Vimeo.
A safe space for enhancing children's well-being
Sunflowers Kids Club opened in July 2022 at York Vineyard and offers a safe and nurturing space for Ukrainian families who have recently settled in the local area. The club supports both children's and their families' mental health and well-being in a number of fantastic ways, including:
Offering children opportunities to learn and express themselves in a safe environment.
Helping children make new friends and integrate into British society.
Providing group sessions that incorporate art, music and mindfulness.
A 'support café' offering a safe space for parents to meet and relax, grieve and support one another.
Offering regular fun trips out to explore the local area and learn more about life in the UK.
Using experienced mindfulness and Ukrainian teachers, as well as Early Years Practitioners trained in trauma, Sunflowers Kids Club are committed to offering children the best emotional support.
The hope is that through their time in the club, children will experience a much smoother transition to life in the UK. They will develop confidence in speaking English and find out more about life in Britain while learning how to explore and regulate their emotions, preventing any escalation into more complex trauma.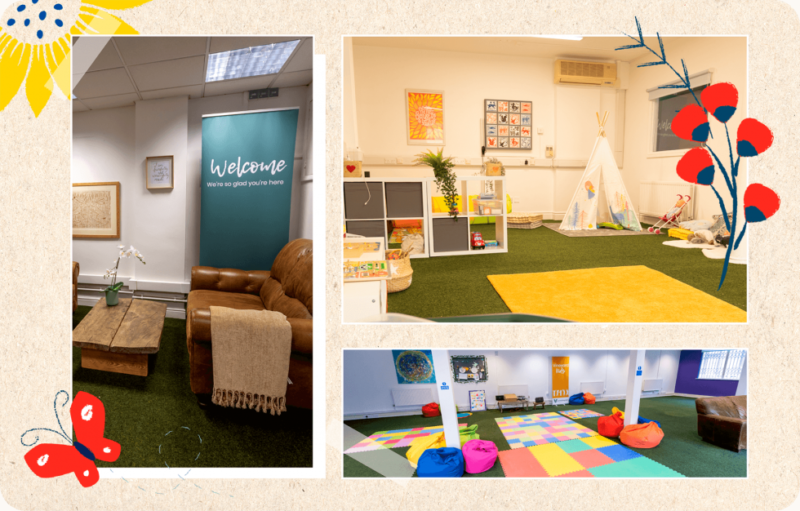 Supporting Sunflowers in York
We've chosen to support Sunflowers in York through sponsoring a child, but if you'd like to make a donation, there are also one-off and monthly contributions available.
All money raised by Sunflowers in York goes directly towards enhancing the mental, emotional and/or social well-being of children and young people who had to flee Ukraine with their families. Together, we can really help make a difference in the lives of young Ukrainian people.
You can support Sunflowers in York by donating what you can here.
Thank you for reading, and we hope you found it interesting to learn more about the life-changing work carried out by Sunflowers in York. To find out more, you can visit their website.