The team at Aquatrust holds a wealth of experience. This expertise sets us apart and enables us to provide relied upon services for our customers, year after year.
We carry out risk assessments and preventative maintenance, and we have a team of remedial engineers that are trained to carry out any corrective actions. Our Legionella monitoring software enables customers to monitor their safety and compliance.
At the centre of our operations is Mark Russell. He has worked at Aquatrust since 2013, starting as a Service Engineer. Mark is now our Technical Director, looking after all things compliance and process driven.
Mark has an eye for efficiency and is constantly improving the way we operate to better serve our customers. We caught up with Mark to hear about his experience working at Aquatrust and find out what his best water safety advice is for businesses.
Hi Mark, so you're the Technical Director at Aquatrust. Please tell us about your role.
My role at Aquatrust is to guarantee our company processes follow all relevant governing and internal guideline documents. I continually review and improve our systems, processes, products, and services to ensure they drive us forward.
You started as a Service Engineer. What did you learn in this role?
I learnt that organisation is key. If you have a fully planned schedule, the working month goes much smoother. This organisation has helped me in my current role where I am always looking for ways to streamline operations and improve efficiency.
You're responsible for ensuring compliance with governing and internal guideline documents. What does this entail?
So, this is mainly ensuring that we meet Legionella Control Association (LCA) guidelines. The LCA has a code of conduct that all Legionella companies are expected to meet.
It is my job to ensure our procedures meet this code of conduct, and to ensure all employees are trained, competent and delivering in line with this code of conduct. I carry out internal audits throughout the year and make improvements where necessary.
We then have our surveillance audit carried out by an LCA representative in January every year to audit us as a company. The auditing process lets us know we are operating as we should be and provides peace of mind for customers.
Some other governing guidelines include health and safety accreditations such as CHAS, Constructionline and SafeContractor. Again, my role is making sure our procedures are clearly defined and followed by staff, to ensure we are working in a safe manner.
On top of all these, we have ISO9001:2015 which is a quality standard. This is an optional accreditation that we chose to achieve because we want a consistent level of quality across the company.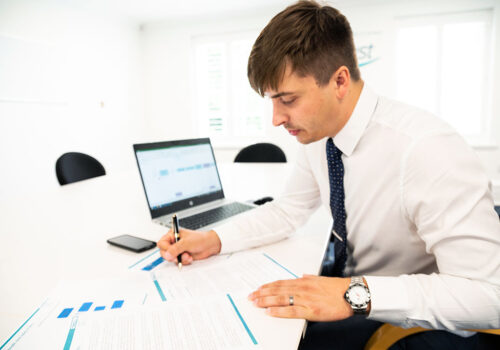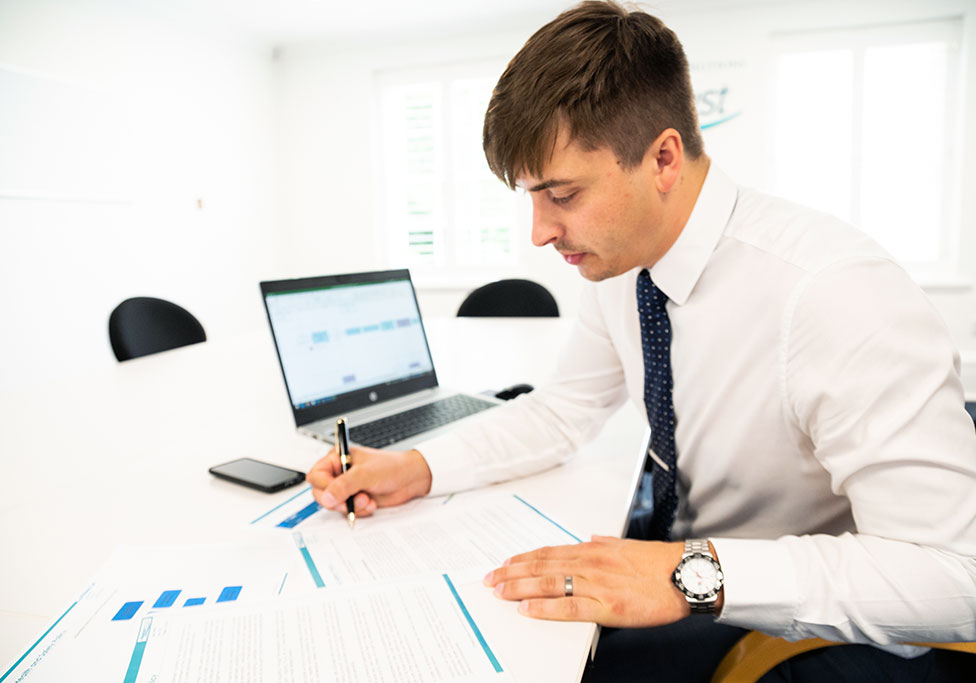 What top advice would you give to companies on managing their water safety and compliance?
If you think of Legionella in the way we think of fire – the necessary ingredients in the fire triangle are oxygen, heat, and fuel. Legionella is similar, but with 5 key components.
We TEACH our customers to be aware of…
Transmission: prevent forming aerosols
Exposure: prevent hosts inhaling aerosols
Amplification: prevent stagnation and bacteria growth
Contamination: keep your systems clean
Host susceptibility: protecting at-risk people
What water or air system problems do you commonly see companies coming up against?
The most common issue that is often overlooked is not having an effective flushing programme in place. All water systems at some point in time will have areas of low usage. These outlets should be flushed weekly, and actions should be recorded.
When a workplace closes for a holiday period, it is all too common that people resume in the workplace and do not consider the Legionella risk that the water system has been sat there for a lengthy period. A flushing programme combats the risk of this.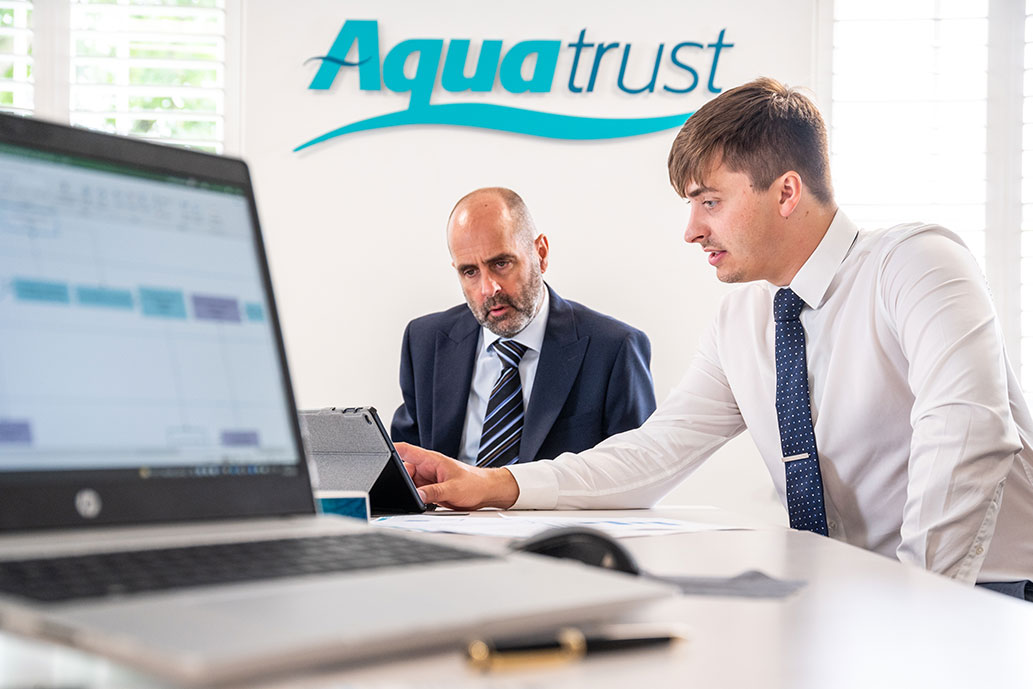 What do you enjoy most about your work?
My favourite aspect of my role at Aquatrust is improving procedures to make things more streamlined. During the 2020 lockdown and furlough periods, it was not uncommon for me to be carrying out tasks of furloughed employees, experiencing their day-to-day.
There were many times I thought "there must be a better way to do this" and I would record this in our improvement log. I have since worked my way through making many improvements to procedures. It is always nice telling people that have been carrying out a monotonous task: "you don't have to do it this way anymore."
Aquatrust provides customers with peace of mind they are safe and compliant. What do you think sets your services apart?
Many Legionella companies carry out risk assessments and planned preventative maintenance to highlight recommended corrective actions. What sets Aquatrust apart is that we deliver the work to correct these recommendations.
We have a team of remedial engineers that are trained to carry out any corrective actions that would be recommended. You don't have the added hassle of finding a different company to complete the works, we arrange it for you.
Is there anything new in the industry you think will be important for the coming year?
Next year, the focus is to implement ISO14001 Environmental. This will ensure that all our company procedures are being carried out with as little impact on the environment as possible!
Finally, you recently became a dad! Congratulations. Is he settling in well? How do you enjoy spending your time outside of work?
Just this weekend we visited the Christmas train in Bolton Abbey where Jacob was given a little gift directly from Santa for being so good over these past 11 weeks! But when I am not spending time with the family, I enjoy going to Elland Road to watch Leeds United and playing basketball for Spen Valley in the local Leeds Basketball League.
We hope you enjoyed hearing from Mark. See some more of the Aquatrust team on our meet the team page. To see updates from Mark, follow or connect with him on LinkedIn.
Are you looking for a water treatment company to help your business or organisation stay safe and compliant? Get in touch with our team to find out what water treatment services are required to keep your business compliant.