Water safety is something that's often taken for granted, but it's not always guaranteed. It's important to help your organisation stay safe and compliant with regular water quality testing. This ensures that your water systems are fit for purpose, and that harmful bacterium such as Legionella aren't present in your water.
Here's what you need to know about why, how and where you can get your water tested.
Where can I get drinking water tested?
Your water company has a responsibility to supply you with clean and safe drinking water. The regulations for drinking water in the UK are among some of the strictest in the world, and standards state that your drinking water should be clear, colourless and should not have a strong odour.
If you have any concerns about the quality of your drinking water, get in touch with your water company or your local council. Visit the Gov.UK website for more details.
Do I need to get my water tested for safety? 
Any business or organisation with a water system – including toilets, washing facilities and dish washing or laundry facilities – has a legal responsibility to maintain the safety of their water. It's up to the employer or the person in charge of a premises to take the steps needed to arrange the correct water safety checks.
How often you need to test your water comes down to the individual nature and scale of your organisation. Regular risk assessments are recommended, particularly after changes in your systems such as repairs or any new installations. Your water testing company can advise you on how often a risk assessment should be undertaken.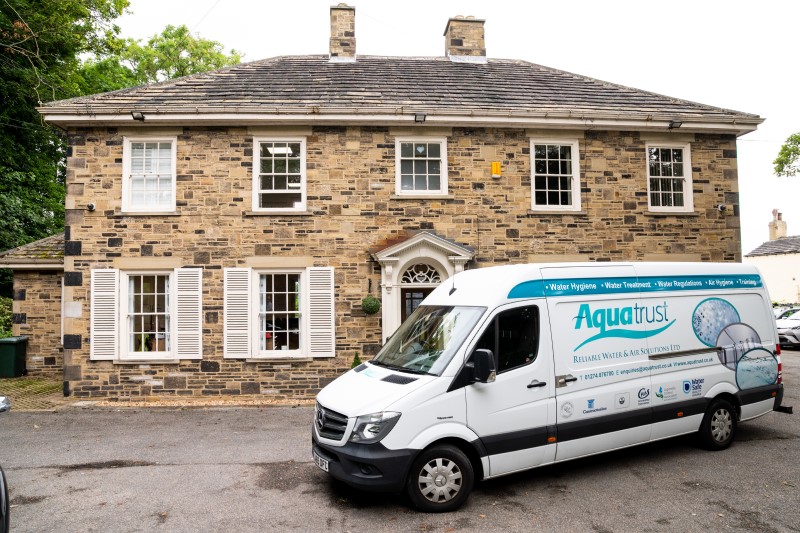 What does a business need to test for? 
Water testing and sampling companies help you monitor the risk of water-related diseases, including Legionella. Our thorough range of services includes tests for:
Legionella
Total Viable Count
Coliforms and E Coli
Pseudomonas
Staphylococcus Aureus
Enterococci
Sulphite reducing clostridia including clostridium perfringens
Multi Metals
Chemicals
We can also help you undertake the necessary remedial work as and when required.
Legionella testing 
Safeguard your company's health with careful monitoring for Legionella. Legionella is a harmful bacterium that can lead to Legionnaire's disease – a potentially fatal form of pneumonia. If present in your water system, legionella can cause serious harm to your employees or residents.
While legionella is found naturally in many bodies of water, it can multiply in purpose-built water systems, particularly those where water is maintained at a high temperature. Legionnaire's disease is transmitted through breathing in small droplets of water, making showers, spas, saunas and swimming pools some of the systems most vulnerable to infection.
What is Legionnaires' disease? Find out about the disease and the main symptoms to look out for in this article. 
As well as posing a health risk, failing to conduct the appropriate tests for Legionella can result in a HSE fine or even your business being closed. Luckily, maintaining water compliance isn't difficult when you're working alongside a trusted water quality company. That's where we come in.
Where can I get water tested?
The process of water quality testing is best managed with a water testing or sampling company who are comfortable with the ins and outs of water safety. Arranging a site visit with a qualified risk assessor makes the process much easier to manage; you enjoy the reassurance that you're staying safe and compliant, and don't have to worry about the complicated details as everything is explained and reported to you.
We're the experts in water hygiene, water treatment, water regulations and Legionella control, here for your complete peace of mind. The process is as simple as a site survey from our trained water engineers, who are then able to recommend any services required.
Whether it's a Legionella risk assessment or remedial work to your water systems, our team is there to instruct your business and deliver the work needed, helping you keep on top of your water safety.
We hope this answered the question, "where can I get water tested?". We take care of your water sampling and testing so you don't need to worry. If you're looking for a water treatment company to help you stay safe and compliant, get in touch to find out how we can help you.