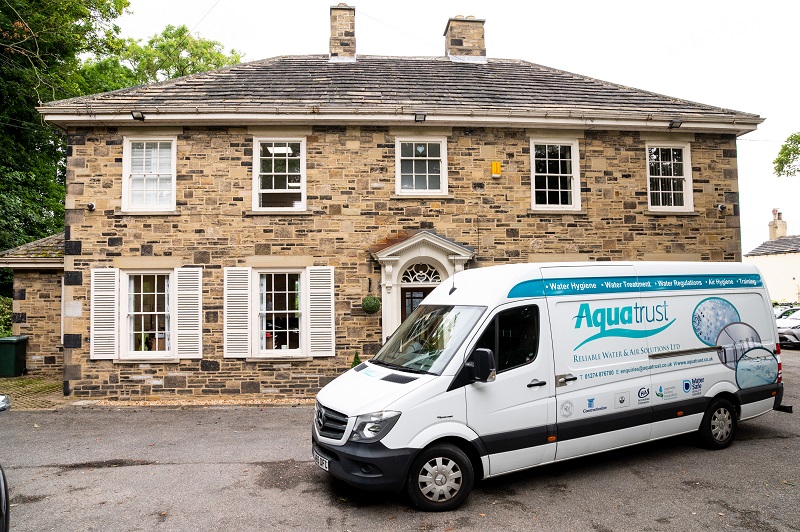 For so many people, clean and safe water is something that's taken for granted. What people often forget is that behind the scenes there's an entire industry working tirelessly to ensure the compliance and health of businesses, organisations and homes up and down the country.
As experts in water hygiene and treatment, we know a thing or two about what makes the water industry a great one to be part of. The water treatment industry is a gateway to a fulfilling and impactful career; as the demand for effective and efficient water management continues to grow, so does the array of incredible career opportunities within the field.
In this article, we're delving into the various advantages of a career in water treatment – with first-hand perspectives from our own team members at Aquatrust. Read on to find out more about the reasons why you should consider pursuing a career in water treatment.
"I would recommend Aquatrust to anyone looking to break into the industry as the training is second to none, the team of engineers and management are all very supportive and nothing seems to be too much trouble. They care about the services they provide and maintain a high standard of work. Their work ethos is to be commended and should set the benchmark for other companies to look up to."

Mark Bray, Service Engineer

Why work in water treatment?
"I would recommend a career in water management as it is very interesting and rewarding. Also, being covered by legislation means that it can be much more stable than other industries."

Paul Schofield, Service Engineer
In the ever-changing landscape of water treatment, water professionals like the team here at Aquatrust play a crucial role in ensuring the water we all use is safe for all. The demand for clean, safe and sustainable water isn't going anywhere, making the industry far from static – it continuously adapts to address new ways to preserve both public health and the environment.
What are the benefits of working in water treatment?
A career in water management and treatment means you'll use a blend of technical expertise, innovation and problem-solving to help organisations solve their water-related problems. There are so many benefits to a career in water treatment, including:
Career stability: There will always be a demand for safe water, making the water industry a stable choice of industry to work in.
Meaningful impact: Your work positively impacts both public health and the environment, improving energy usage, reducing water waste and preventing the spread of diseases like Legionella.
Diverse opportunities: From water treatment engineers to behind-the-scenes management roles, there's a range of interesting career paths to choose from.
Continuous education: With constantly evolving technologies and solutions, the industry is dynamic and fosters long-term learning and professional development.
Variety: Often, no two days are the same in water treatment. With work spanning different sectors like healthcare, hospitality and education, your days are diverse and varied.
"I love my job. I love the variety and freedom of being a field engineer. Every day is completely different and interesting."

Mark Bray, Service Engineer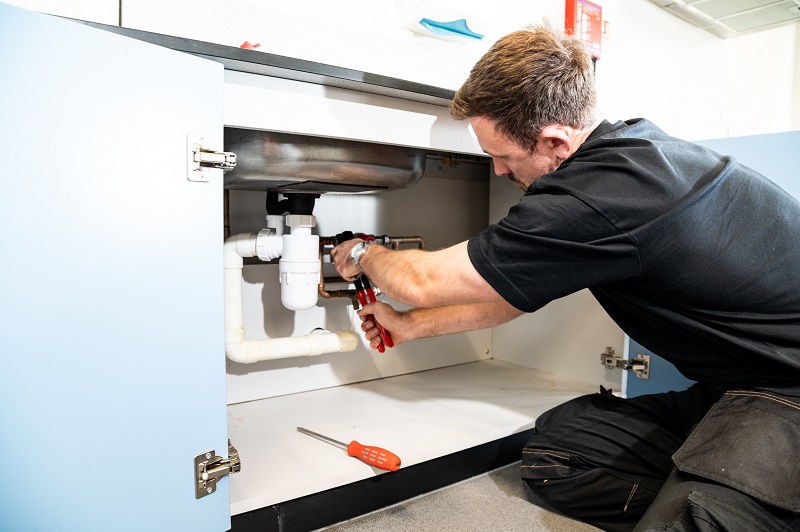 The Aquatrust approach to hiring
At Aquatrust, we don't just react to challenges; we're constantly working to proactively shape a future where the difficulty is taken out of water safety management – and you could be part of it!
We think our team is at the heart of our success. Even as we grow, we remain a close-knit team where each member's contributions make a difference. That's where our unique approach to hiring comes into play, shifting the spotlight from skills alone to attitude.
"There is no skill or technique to recruiting and getting the right people in our business, but our focus when recruiting is hiring on attitude. It just happens to be that we've been extremely fortunate with the last three employees that they have a substantial amount of experience and qualifications combined with a fantastic attitude that fits within our culture!"

Jayjay Pickles, Operations Director
While skills can be nurtured, finding employees with passion and enthusiasm means we can cultivate a team that all share the same commitment to making a difference. As our Service Engineer Mark, who joined Aquatrust in May 2023, puts it, "The staff all feel part of the same team. Everyone I have spoken to loves working for the company; they are an investor in people and are willing to let you progress within the company."
We're a growing team and we're often looking for new people to help us meet the demands of our expanding customer base. As we continue to innovate and introduce new technology like Remote Monitoring by Aquatrust, there's never been a more exciting time to join us.
Take a look at our careers page to find out more about working for Aquatrust and see our current vacancies.
Working in water treatment: FAQs
What qualifications do you need to work in water treatment?
For certain roles, a degree in a field like engineering, chemistry or environmental science can be beneficial. However, relevant certifications, experience and/or a willingness to learn are often equally valued.
What are the benefits of working in water treatment?
There are many benefits of working in water treatment, including career stability, having a meaningful impact, diverse opportunities, continuous education and a great variety of work.
What career path can I take from a water treatment job?
Working in water treatment can lead to a diverse range of career paths, each with unique opportunities for growth. Some potential careers you could consider include:
Water hygiene engineer
Legionella risk assessor
Compliance manager
Sales and account managing
Operations
Service co-ordinator
Is experience necessary to start a career in water treatment?
While experience can be helpful, and indeed is necessary for some more senior roles, many entry-level positions provide on-the-job training. A strong work ethic and commitment to learning are equally important.
What skills do you need for a career in water treatment?
Some skills that are highly valued in the industry include problem-solving, critical thinking, strong communication, attention to detail and teamwork.
Is the water treatment industry a stable career choice?
Yes. There is always a demand for clean and safe water, ensuring long-term career prospects in the water treatment industry.
What are the opportunities for career growth in water treatment?
There are some fantastic opportunities for career growth in the water treatment industry. With the right experience, individuals can progress into managerial or specialised roles.
We hope you enjoyed joining us on this journey through the world of water treatment. If you'd like to pursue a rewarding career in water treatment and are ready to join a team committed to making a real impact, we'd like to hear from you. Check out our careers page to see our current openings and learn more about how you can join the Aquatrust family.