If you're responsible for managing a water system in a building, you should be aware of Legionella and the risks it poses. Maintaining an appropriate water temperature is key for preventing the growth of harmful bacteria like Legionella, which can thrive in a warm water environment. If not properly managed, Legionella can pose a significant health risk to the public, so risk assessments and management are important.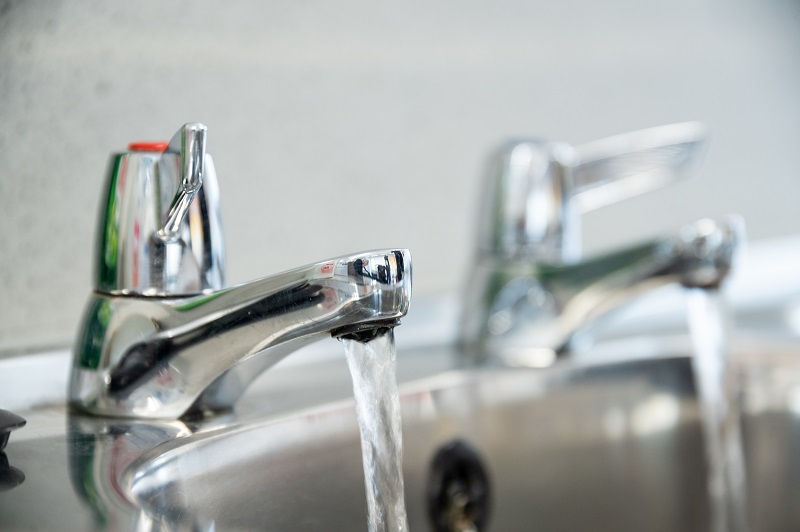 Water temperature and Legionella
What is Legionella?
Legionella is a type of bacteria that can cause a severe pneumonia-like infection known as Legionnaires' Disease. It is usually found in warm water environments, particularly human-made water systems like hot water tanks and cooling towers. When people inhale contaminated water droplets, it can lead to infection.
Preventing the growth of Legionella in your water systems is crucial to avoid outbreaks, particularly in areas where it would pose a high risk to the public, like hospitals, care homes, schools and hotels.
For building managers, controlling the risk of Legionella is also a legal requirement. You can find out more in our Guide to Water Compliance Considerations.
What temperature does legionella grow?
Legionella bacteria tends to grow and multiply within a very specific temperature range. The optimal temperature for Legionella growth is between 20°C to 45°C, when nutrients are available. The good news is the specificity of the temperature in which legionella is a risk makes it easier to control through correct water temperature management.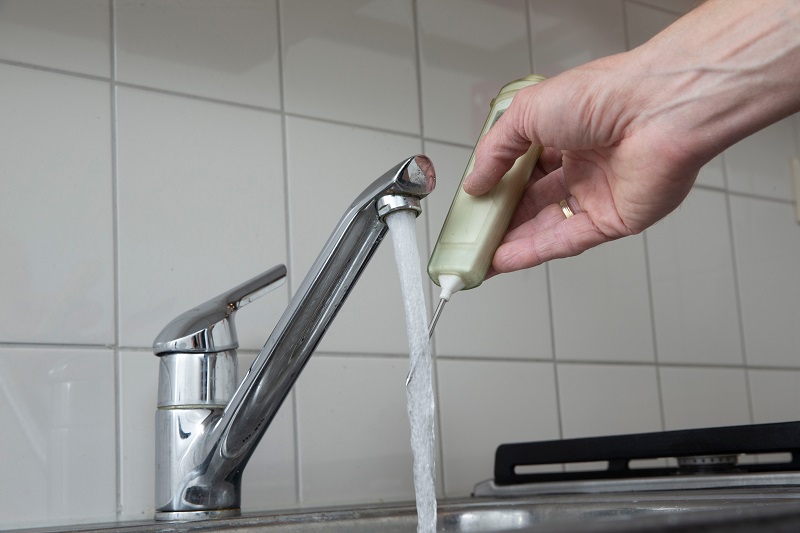 What water temperature kills Legionnaires disease?
Legionella thrives in temperatures between 20°C to 45°C. If water temperatures drop below 20°C, Legionella becomes dormant and is unable to multiply. However, if temperatures then increase above 20°C, there is a risk of the bacteria reactivating and presenting a new risk.
The growth of Legionella bacteria is also prevented at higher temperatures. The recommended high temperature for killing Legionella bacteria is 60°C. Above this temperature, Legionella is not able to survive.
What temperature should hot water be in the UK?
In the UK, hot water should be kept at a temperature that both helps control the risk of Legionella and adheres to health and safety guidance. Health and Safety Executive guidelines recommend that hot water is stored at least at 60°C and should be distributed so that it reaches a temperature of 50°C within one minute (55°C in healthcare premises).
Keeping hot water at these temperatures prevents the growth of Legionella and other harmful waterborne pathogens and complies with HSE recommendations. Ensuring temperatures can reach 50°C within one minute also ensures the water is not excessively hot and will not cause immediate scalding.
How to manage water temperature in the UK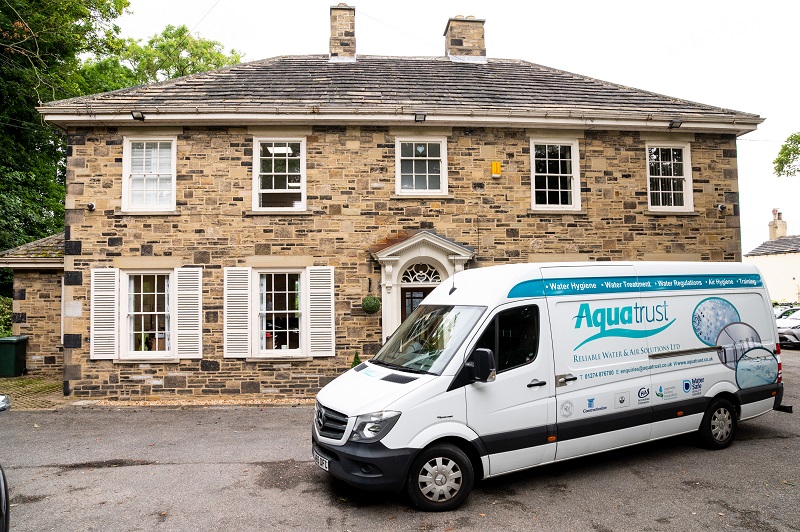 The best way to manage water temperature and Legionella in the UK is through a combination of preventative measures, regular monitoring and ensuring compliance with water safety regulations.
Partnering with a trusted water safety and compliance specialist, like the team here at Aquatrust, gives you peace of mind that your water temperature safety is in the hands of experienced professionals. We're experts in the field of water hygiene and safety, including water treatment, water regulations and Legionella control. On top of that, we make the process easy and manageable.
Here are a few of the ways we can help you manage your water temperature and help prevent the risk of Legionella:
Remote Monitoring by Aquatrust
Our latest technology, Remote Monitoring by Aquatrust, is a game-changer when it comes to sustainable and safe water temperature monitoring. We use revolutionary IoT technology to carry out remote water temperature monitoring for our clients up and down the UK, all from our base in Yorkshire. This means we don't need to send an engineer to your site, removing common access issues and meaning that we can monitor assets 24 hours a day – guaranteeing compliance.
Find out more: Remote Monitoring by Aquatrust
Learn how Remote Monitoring by Aquatrust helps support sustainability: 'Enhancing sustainability with remote water monitoring'.
Legionella risk assessments
A Legionella risk assessment is carried out by a trained water safety professional. It helps identify non-compliances, like dangerous water temperatures, within your water systems that may increase the risk of Legionella bacteria forming and causing harm.
Legionella risk assessments are a legal obligation for every organisation with a water system and must be carried out by someone competent to do so. We can help manage the process for you, giving you full peace of mind that you're staying safe and compliant.
During the risk assessment, we test the water for the presence of Legionella bacteria and look at how your water is stored and used. Our detailed survey includes tests, measurements and checks which are then presented to you in a formal document.
Find out more: Legionella risk assessment

Legionella monitoring
At Aquatrust, we're perfectly placed to help you with managing the ongoing risks of Legionella in your water systems. We'll help create a system where we record all outcomes and manage the ongoing risk while keeping you informed and reassured.
The process starts with a Legionella risk assessment. After that, we'll support your Legionella management with ongoing delivery of measures required, including:
Legionella checks and testing
Inspections
Servicing
Water sampling
Water treatment
Remote temperature monitoring
Auditing and consultancy
We'll work with you to come up with a plan that works for your business.
Find out more: Legionella monitoring
We hope this article answered some of the questions you may have about Legionella and water temperature management. If you want to effectively manage your water temperature to prevent Legionella, partnering with a trusted water safety specialist like Aquatrust is the way to go.
With our expertise in water hygiene and safety, including Legionella control and regulations, we offer a range of comprehensive solutions to meet your business's specific needs. If you want to find out more about how we can help you, please reach out to our friendly team.